Dr. Emilio Bonfiglio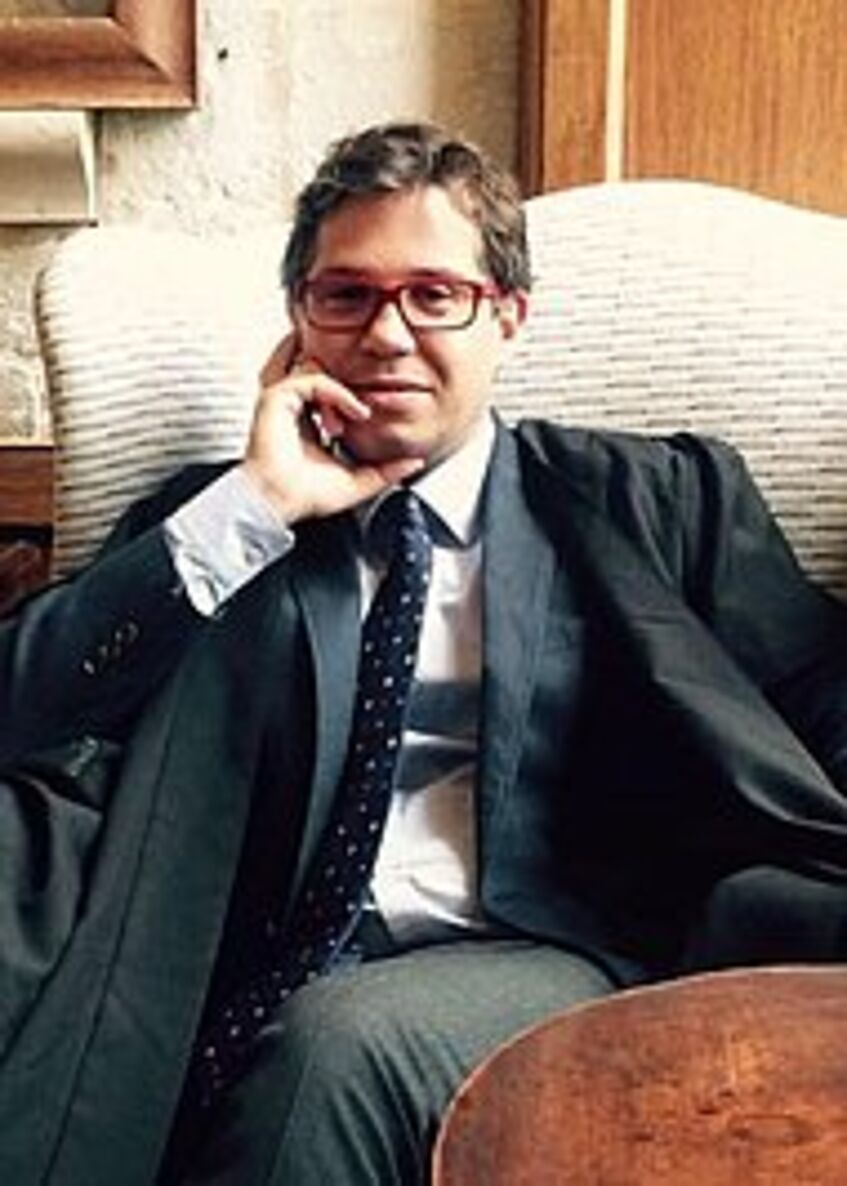 Dr. Emilio Bonfiglio
University of Vienna/Austrian Academy of Sciences
MA in Classics (Palermo); MPhil. in Eastern Christian Studies and D.Phil. in Oriental Studies (Oxford, 2011). Postdoctoral researcher at the University of Geneva (2011-2013) and British Academy postdoctoral fellow at Oxford (2013-2016). Since October 2016 is working in Vienna as scientific researcher in the Wittgenstein-Prize Project "Moving Byzantium" on the theme "Multilingualism in Late Antique and Early Medieval Armenia", focusing on the impact exerted by the plurality of languages in use in Armenia on the political and religious dialogue with Byzantium.
CV (last updated December 6, 2017)
Research interests:
Late Antique and Byzantine Greek literary culture in contact with the Armenian and Syriac traditions
Greek and Oriental Patristics
Ancient Armenian, Syriac, and Latin translations of Greek Texts
John Chrysostom and the transmission and reception of its corpus (including the pseudo-Chrysostomica) in Greek and the ancient oriental languages
Textual criticism and manuscript transmission
New Testament Apocrypha in Armenian (Martyrium Philippi)
Armenian history and literary culture (especially homiletics)
Publications (selection):
Bonfiglio, E., "Anianus Celedensis Translator of John Chrysostom's Homilies on Matthew: A Pelagian Interpretation?", in: Papers from the First and Second Postgraduate Forums in Byzantine Studies: Sailing to Byzantium, S. Neocleous (ed.), Newcastle 2009, 77-104.
Bonfiglio, E., "Notes on the Manuscript Tradition of Anianus Celedensis' Translation of John Chrysostom's Homiliae in Matthaeum [CPG 4424]", in: Studia Patristica XLVII, J. R. Baun – et al. (eds.), Leuven 2010, 287-293.
Bonfiglio, E., "Koriwn", "Primary History", "Sebēos", "Łewond", "Movsēs Xorenac'I", in: Encyclopedia of the Medieval Chronicle, R. G. Dunphy (ed.), Leiden – Boston 2010, 977, 1234, 1347-1348, 1021-1022, 1125-1127.
(co-author) Bonfiglio, E. – Simelidis, Chr., Review of "Sancti Gregorii Nazianzeni opera. Versio Armeniaca, IV. Oratio VI. Edita a Clotaire Sanspeur cum indice a Nancy Castillo [Corpus Christianorum Series Graeca 61, Corpus Nazianzenum 21], Turnhout - Leuven 2007", Byzantina 29 (2009), 576-578.
Bonfiglio, E., Review of "Andrea Scala, L'antica traduzione armena della "Lettera a Teodoro" di Giovanni Crisostomo:ricerche linguistiche e filologiche [L'eredita classica nel mondo orientale 2], Alessandria 2005", Journal of the Society for Armenian Studies 21 (2012), 283-286.
W: http://oxford.academia.edu/EmilioBonfiglio
Contact
E: emilio.bonfiglio(at)univie.ac.at
E: emilio.bonfiglio(at)oeaw.ac.at
E: emilio.bonfiglio(at)orinst.ox.ac.uk
A: Department of Byzantine and Modern Greek Studies
University of Vienna
Postgasse 7/1/3
A-1010 Vienna,
Austria